Host Your Own Mary Kay® Lash Bash Party
It's time to party! Everyone wants their eyelashes to stand out, so what better excuse to invite everyone over to play with Mary Kay's® newest Lash Intensity™ Mascara! QT Office has created the perfect invite for you to hand out to all of your customers that introduces the Lash Intensity™ Mascara.
QT Office has even formatted each invite so you can customize it with your contact information or any other promotions you would like to run!
Click on the images below to print your freebie! (in both English and Spanish!)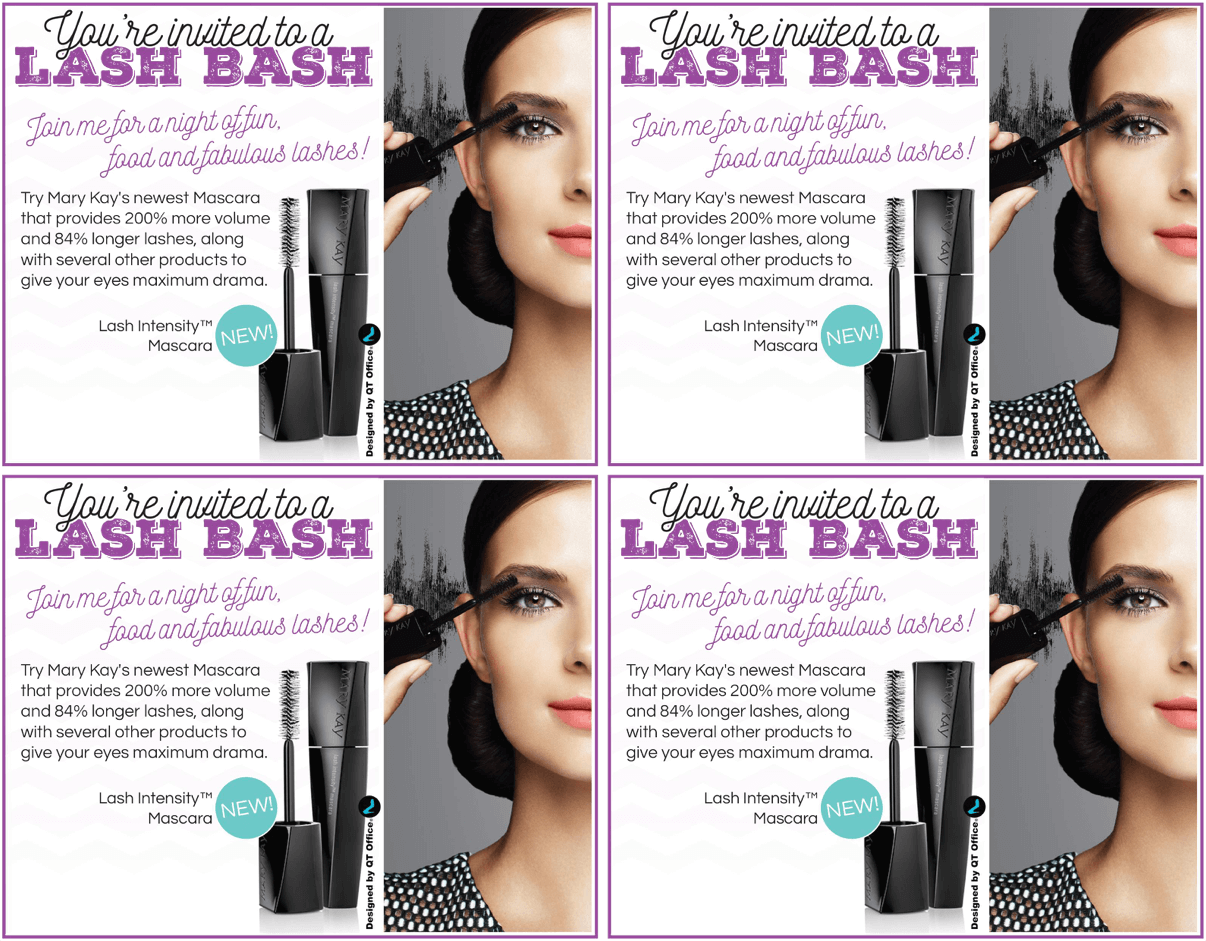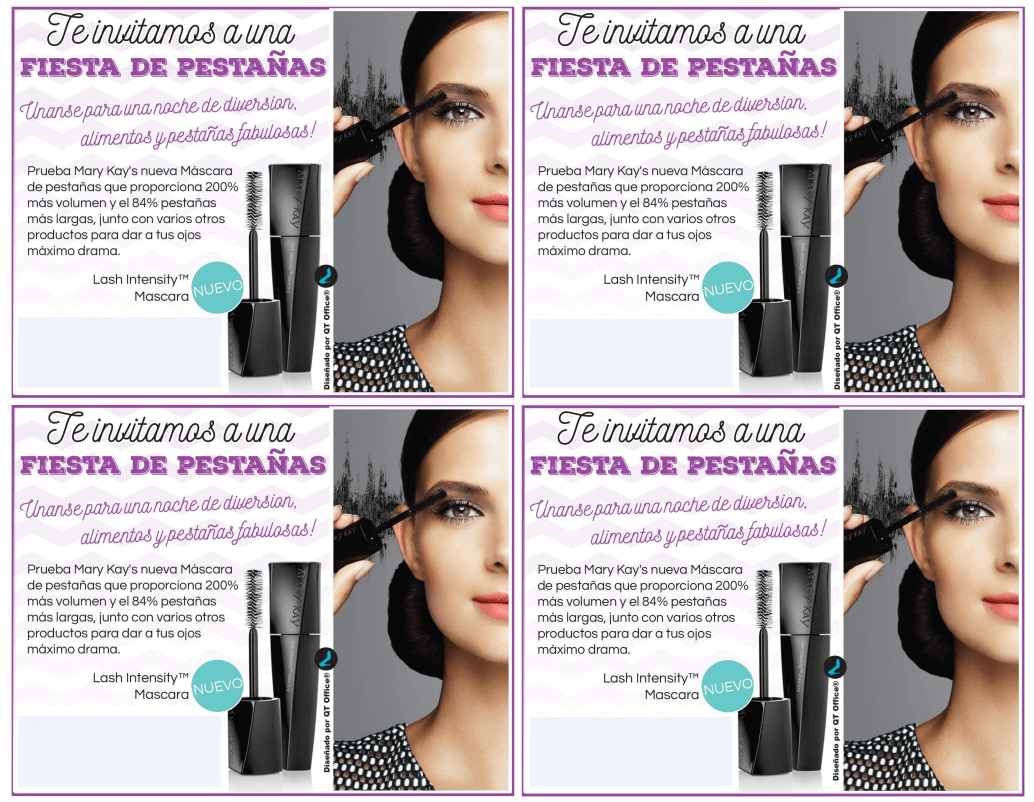 This entry was posted in QT Office® on May 26, 2016