Kick off your Summer with Fresh New Makeup!
Check out these hot new products for summer that Mary Kay® is bringing out!
QT Office has this FREE promotional flier that has all of the new summer products! Just click on the image below to download, view or print. Your customers will love seeing what is in store for them this summer!
Tell your customers to act fast if they want to get their hands on the Beauty That Counts® Mary Kay® Creme Lipstick in Hearts Together since the sale ends on August 15th! It is a beautiful shade and supports an amazing cause!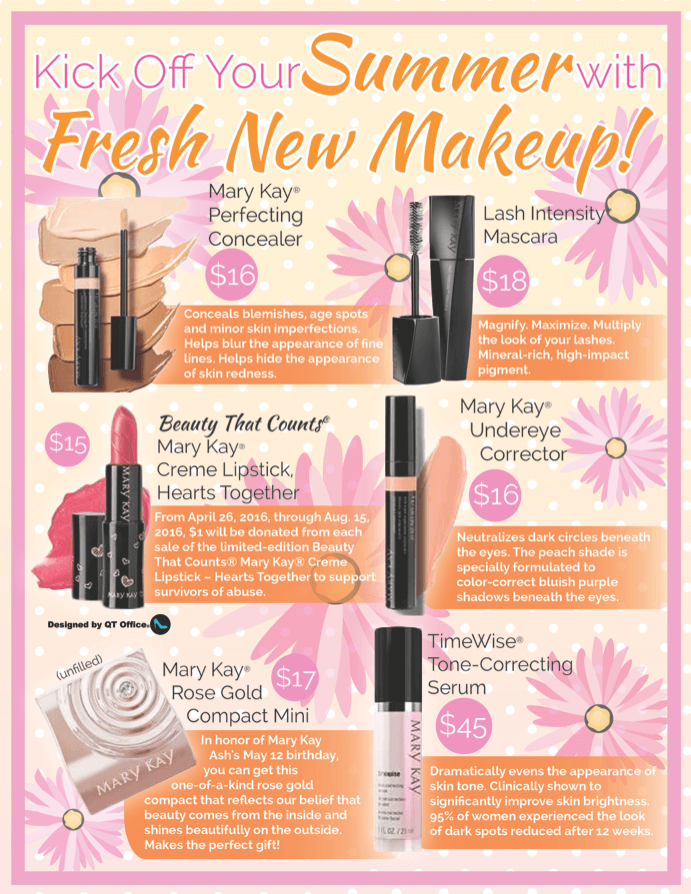 This entry was posted in QT Office® on May 17, 2016