Leadership Conference 2016 Flyer
Leadership Conference 2016 Flyer
Leadership is fast approaching! This Leadership Conference 2016 Flyer will help you track exactly how to make the most out of this Directors training conference! This amazing Leadership Conference 2016 Flyer shows you the fabulous prizes that you can earn based on your achievements!
QT Office® has created this Leadership Conference 2016 Flyer specifically for Mary Kay® Directors! You can find this flyer in the Company Contests section of any one of our beautifully designed Unit Websites for Mary Kay® Directors and Nationals. Use this flyer to help track your achievements before Leadership 2016!
We have also translated this wonderful flyer into Spanish for our Spanish speaking Mary Kay® Directors!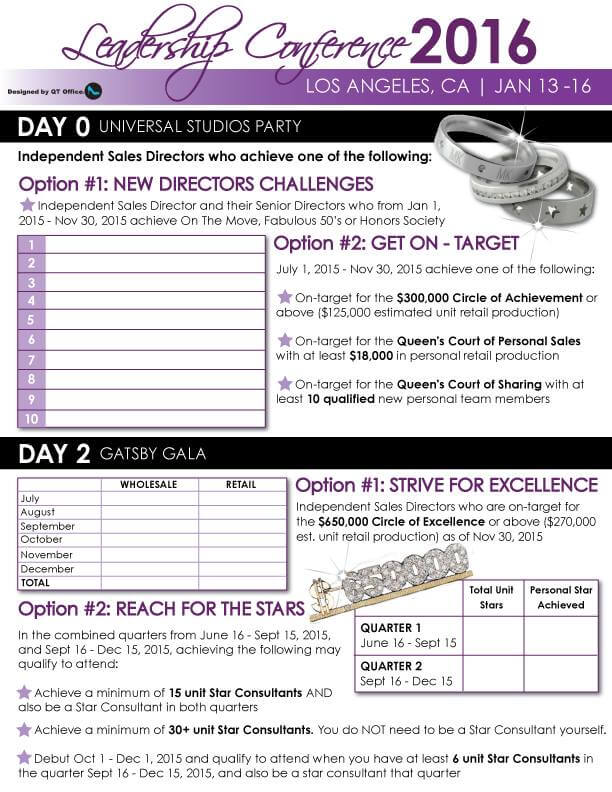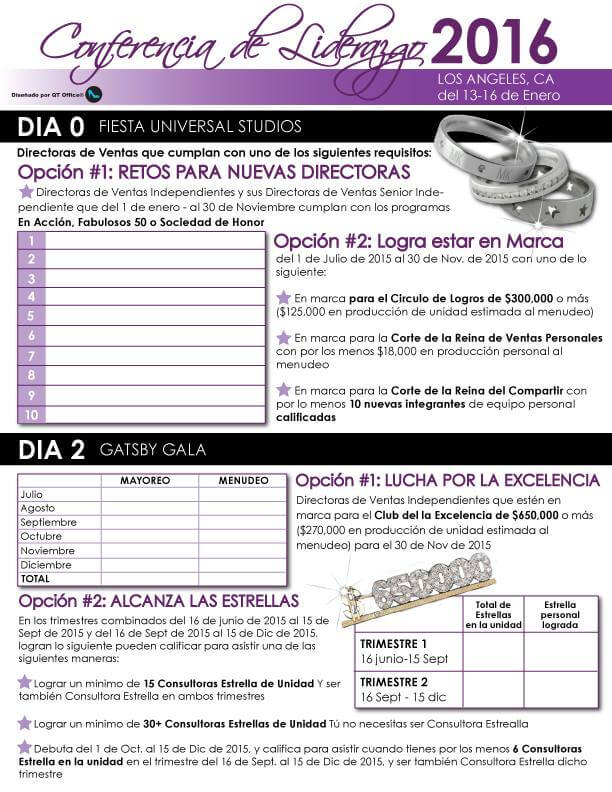 Are you a Mary Kay® Director or National looking for ways to expand your business? A sleek, modern website is just the tool you need. Sign up for a Unit Website today! QT Office® creates the most beautiful and user friendly Unit and Area Websites for Mary Kay® Directors and Nationals! Stay in touch with us for Mary Kay® training materials by following QT Office® on Facebook, Pinterest, and Twitter! Don't forget to sign up for our emailing list as well!
This entry was posted in QT Office® on August 27, 2015