Make Your Entrance with Bold lashes
Mary Kay® has big news for even bigger lashes!
Download this FREE flier that QT Office has put together for you to show your customers the best deals they can get with Mary Kay's® NEW Lash Intensity Mascara™ and the many sets for the best lashes.
Be bold when you sell and even bolder with your lashes!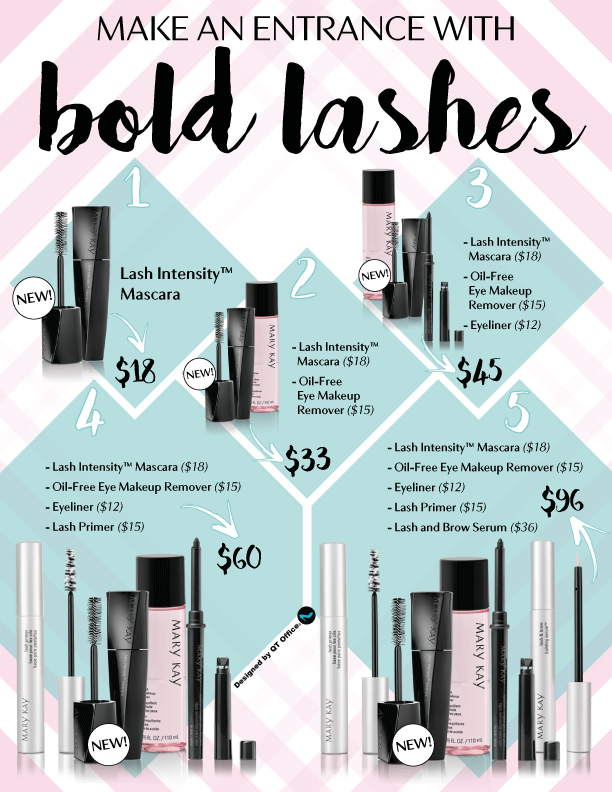 Are you interested in even more ways to expand your business? Sign up now for a Digital Business Card by QT Office® for Mary Kay® Directors and Nationals! You can also follow us on social media! Check us out on Facebook, Pinterest, and Twitter!
This entry was posted in QT Office® on May 19, 2016