Mary Kay® Back to School Sale Flyer
Our designers at QT Office have created a fun way to reach out to your customers and offer them a chance to get ready for back to school with a fun sale. We combined several offers to meet everyone's need, from a percentage off to buy one get one 1/2 price and buy 2 get one free.  Not only that, but at the bottom of the flyer we have included offers to receive 1/2 off an item for sending you a referral (who does not already have a consultant of course) or they can  schedule a class or party and receive a 50% off shopping spree!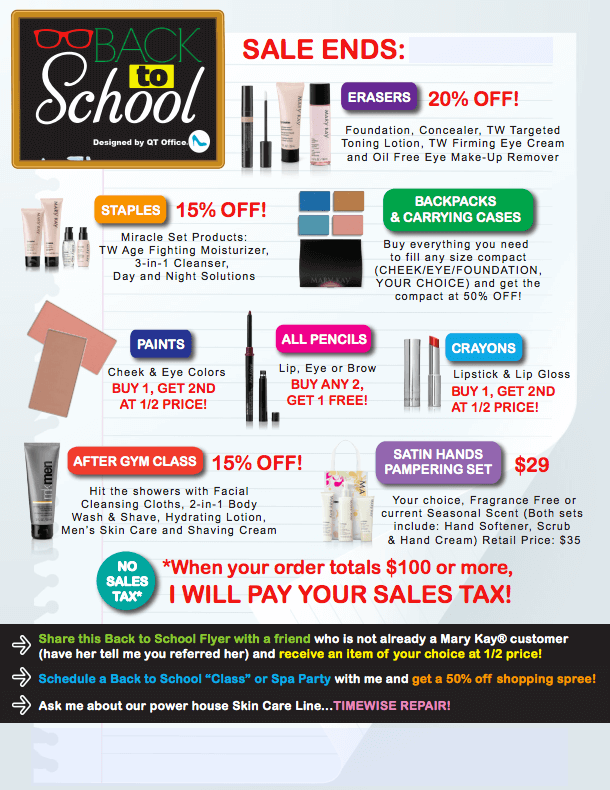 We also have one for Canada!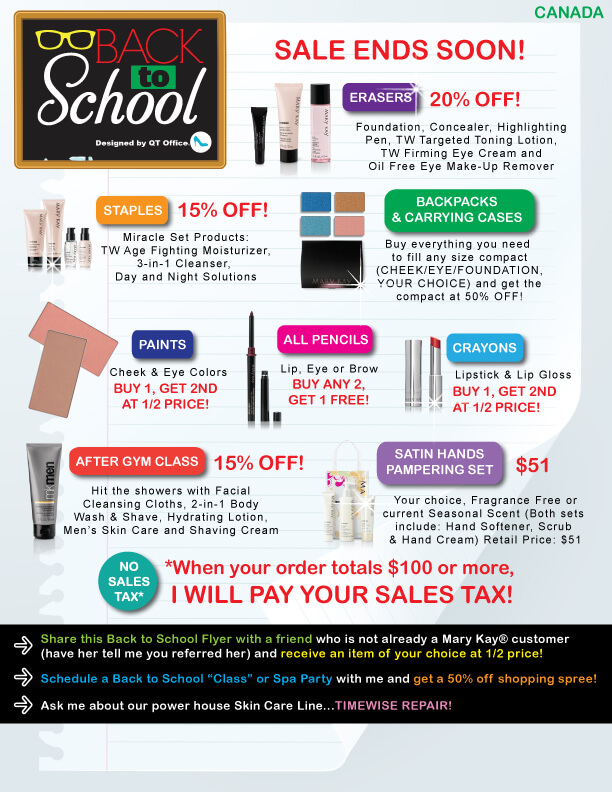 QT Office always has amazing looking flyers on our  Websites and Apps to make sure your unit and area have the best material to offer their customers and so they do not spend time creating or searching for an idea and can focus on income producing activities!
This entry was posted in QT Office® on August 05, 2016