Mary Kay® Sales for Students and Teachers for Back to School 2016
QT Office has designed a beautiful flyer for students and teachers offering 20% off their Mary Kay® purchase when they present their student or teacher ID. This is a great way to reach out to your current customers and find new ones.  Ask the teacher and student you know to share this sale with their fellow coworkers and fellow students.
The bottom of the Mary Kay® flyer has an editable text box for you to fill out your personal information.
If you are looking for super sharp material like this for your unit and area visit QT Office to learn more about our Unit and Area Websites and Apps!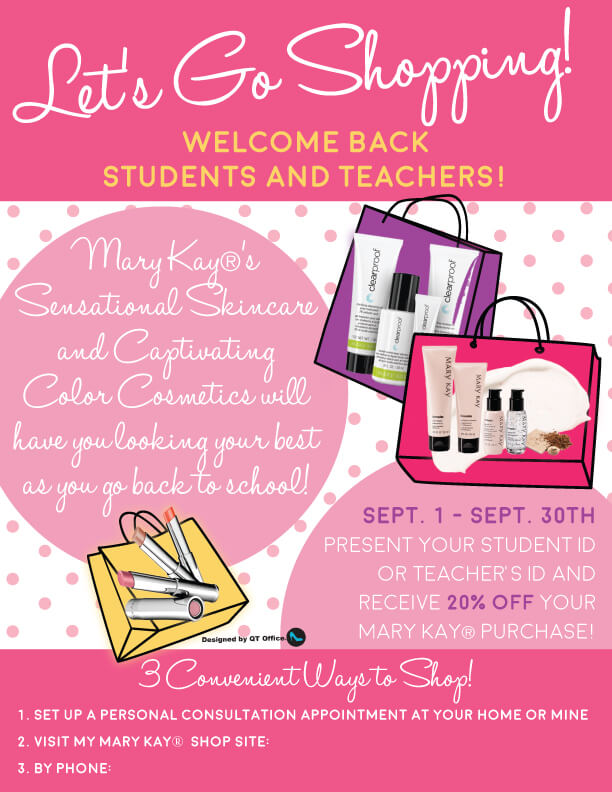 This entry was posted in QT Office® on August 09, 2016