Mary Kay® Beauty That Counts® Flyer 2016
To help you make the most out of this Limited-Edition Mary Kay® Beauty That Counts® lipstick, use this FREE flier that QT Office has designed for you! Every purchase goes towards the Mary Kay Foundation, and every flier helps spread the word around! Who wouldn't want to look good and help a great organization!?
This charitable offer ends on August 15, 2016, so get your FREE flier while you still have a chance!
QT Office has even provided the flier with an editable text box so you can customize the flier for your needs!'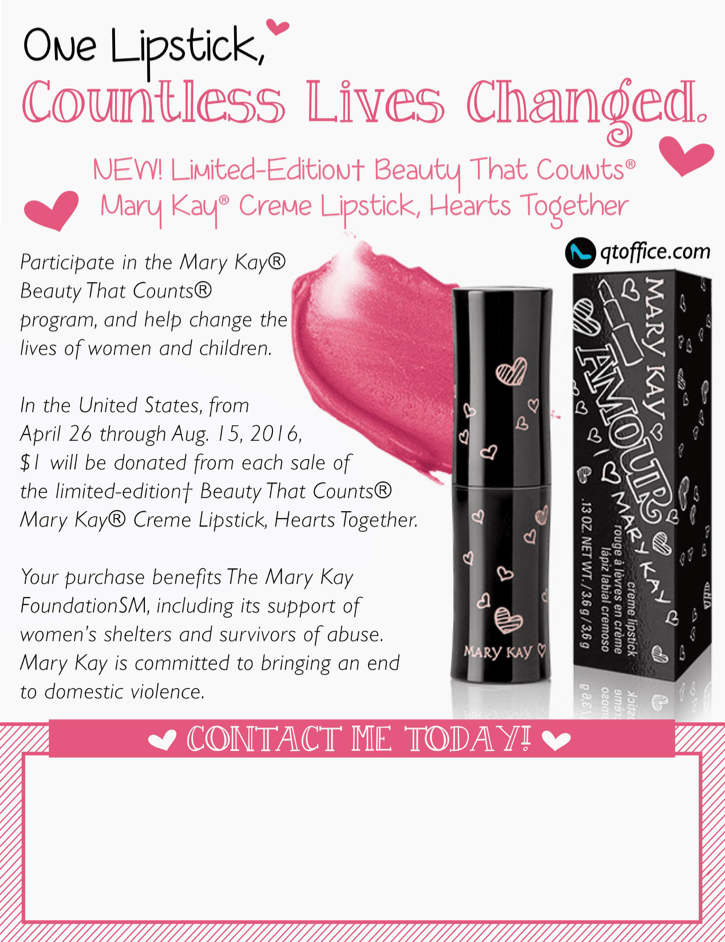 This entry was posted in QT Office® on May 31, 2016