September is for Sharing Mary Kay® Team Building Promotion 2016
Mary Kay® just launched a September is for Sharing Team Building Promotion that we know you will be so excited to share with your potential new team members. For one month only, September 2016, your new team members will receive a Free TimeWise® Microdermabrasion Plus Set and have the chance to also receive a twelve month free subscription to a Mary Kay® personal website. What a great way to set your new team members up for success!
QT Office will have this flyer featured on the home page of our Unit and Area Websites and Apps. If you are looking to have up to date training material on your website or app and amazing looking special recognition then give QT Office a call to see what plan may be right for you! 1-888-440-7247, ext 2 for the Website and App department.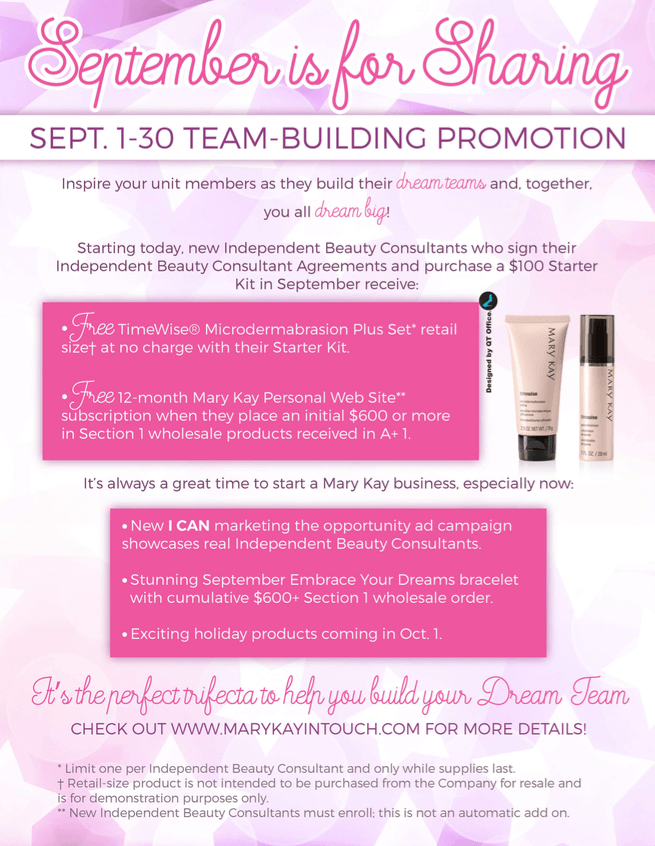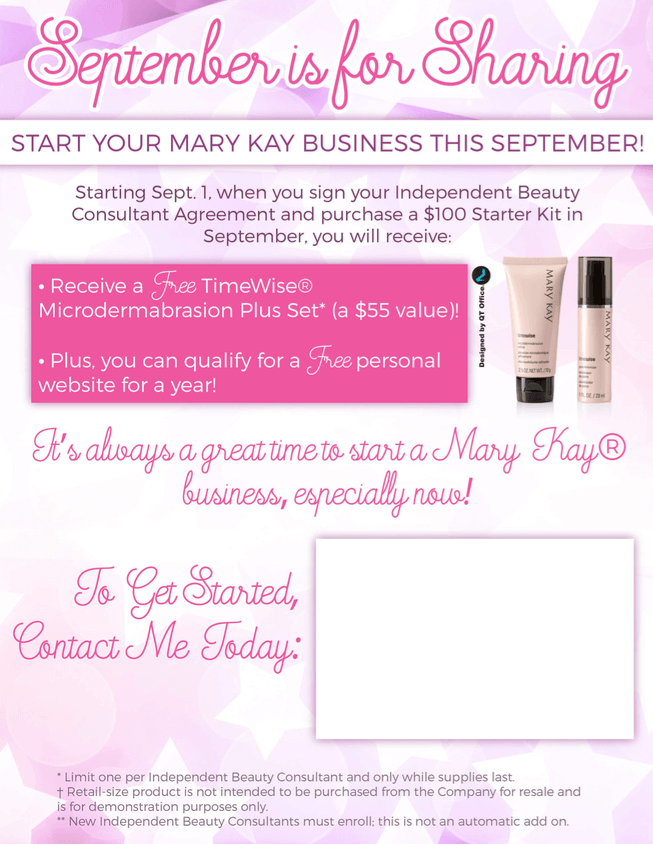 This entry was posted in QT Office® on September 02, 2016