Should I offer discounts on my Mary Kay© products?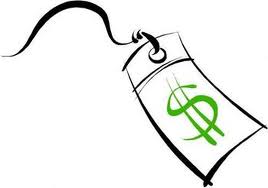 It is the age old question "should I offer discounts, and if so, when"?
I feel the only time you should offer a discount is when it is to "bring in MORE Business".
Let's take a look at the three ways that using a discount to make a sale is successful.
–          The sale is successful if you sell more products to the customer that you would have without the sale (and you bring home more money)
–          The discount brings in a new person to your customer base to sell to and offer the Mary Kay Opportunity to.
–          You discount a product you are overstocked on to help move it off your shelf (and then re-invest the money back into inventory on products that are more current, or will sell without a discount).
In other words, I don't suggest you say "I'm running a sale and anything you purchase today will be 20% off".  You don't have to do that, Mary Kay offers the highest quality products and it will sell as long as you offer them in the correct way.
In fact, you will be selling yourself short if you make this a habit (and after you give a discount without a reason, your customers will ask for and expect it). It's hard to go back to full price (unless you create the discount the right way).
Here are a few ways you can use a discount sale to your advantage:
– You can introduce a current customer to a new product.  For example, let's say they always purchase their mascara from you but they have never bought an eye make-up remover from you. In this case, I feel it would be worth it to offer the product at a discount to let them take a full bottle home so they can see the full benefits and fall in love with it!!  This is especially true for items like Mary Kay Skin Care, because skin care will be used (and consumed) more often than something like lipstick, so you will get re-orders more often.
You can be creative with the reason for giving the discount; Turn a small holiday into a big deal. For instance, National teacher appreciation week is coming up so it would be a good time to offer a discount to teachers only.
You could create your own annual customer appreciation week and hold it the same time every year (especially before a new product roll out).
If you like, you can tailor your discount to the customer. You would do this by looking at their product purchase history; this way, you would know exactly what to offer your customer.
A great way to grow your Mary Kay business by offering a discount  to get new potential customers or team members in front of you. After all, that is a large part of what you do as a Mary Kay sales director or consultant.
You grow your personal team by sharing the product and the opportunity. This is exactly what Mary Kay Ash did when she taught each and everyone at Mary Kay to offer a hostess plan.  She knew that people responded to being rewarded for their time and effort. Each time you have a guest attend an event, feel free to offer a gift if they bring another friend (over 18 so they can purchase products).
This is exactly what we do here at QT Office with our referral program; every time a QT refers a new QT she receives a free month.  We could look at this like we lost a month of subscription service (which is less than 10 dollars), or we can look at it like we may have a new QT for life. Not everyone will stay, but we are constantly introduced to new potential QT's.
One of my favorite tactics that I see is giving a gift to anyone that calls into join a "Mary Kay opportunity conference call". Make sure you let them know that you will do a phone attendance AFTER the call is over. This way, no one will just call, say their name and leave for a free product. Give something simple out like a lipstick or lip gloss.  You will give up a little profit in the short term, but this is such a smart use of your time.  If they do not join your team, you can still get new customers from the call.
Last but not least, make sure you are tracking every discount or give away you give.
Every one of these discounts will be a tax-write off that you can claim at the end of the year.
Here is a short video on how to create a tax write-off invoice with QT Office:
Take away from this article:
Don't just discount without a reason; only discount to

bring in more business

through more sales or new people.
Track Every Write off and every discount or give away
Not a QT Yet?  Try QT Office free for a full 30 days to see what kind of difference it can make in your business!

This entry was posted in QT Office® on April 28, 2011