The right way to Follow up with your Mary Kay customers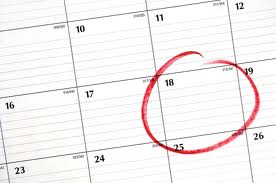 It doesn't matter if it's the first day of your new Mary Kay business, or if you have held skin care classes for years, one of the primary business skills you will need to be successful is good follow-up.
Good follow-up isn't just about calling a client and saying "Thank you for buying the Timewise, would you like to buy another one?" (although, when done tactfully, it can end up in a sale) Too many women try to "push" too hard and end up pushing their customers away (especially the new ones). You want your customers to think, "oh, Suzy is calling me, I wonder how she's doing" not "oh great! There's that Mary Kay lady again!". In the end, following up is a part of offering good service, so you have to do it right. Just think, would you rather have your customers refer to you as "a Mary Kay Lady", or do you want them to refer to you as "MY Mary Kay lady", or even better, by your first name.
So, how do you go about following up the right way?
I'm glad you asked!
The first part of following up actually happens well before you make that call; it happens at your first meeting. The first time you meet someone you should be able to gather some information about the person without having to try too hard. Most people will be more than happy to let you know about themselves.
Look for topics you may have in common, and take notes of the details. For instance, lets say you met a new client at a soccer game, and her son (we will call him Timmy) just started playing goalie. This is priceless information! The next time you call to follow-up with this person, make sure you ask her about Timmy's soccer game. The conversation would look something like this:
Hi Betty! This is Suzy, I met you at Timmy's soccer game (notice, you are talking about soccer, not Mary Kay). Great, how does he like defending the goal? That sounds great! Will you be at the game on Tuesday?

By the way, how is that Timewise 2 in 1 cleanser working for you?
Of course, the conversation does not always follow a script (as I'm sure you have noticed), but the basic idea is there. BUILD RELATIONSHIPS AND THE BUSINESS WILL COME. Mary Kay makes wonderful products, but there are a lot of consultants out there, so in the end, the person is buying "you". They are buying your personality, your follow-up and your expertise.
Mary Kay suggested following up after 2 days, 2 weeks and 2 months, and we think that is a great idea, so we included that as one of the many great features of QT Office. Every time you create an invoice for your Mary Kay business, you will be asked if you would like to follow-up, and if you hit "yes" 2 days 2 weeks and 2 months later, you will get a little note emailed to you reminding you, and if you included a note of your own (like Timmy's soccer game), that will be included. Not only is that great customer service, it's a fantastic way not to miss a sale.
If you would like to see how following up can help your Mary Kay business, then you can always try QT Office free for 30 full days!

If you think this is a good article, please share it with your friends =)
This entry was posted in QT Office® on January 31, 2011